May 17, 2023
Equus Capital Partners, Ltd. Acquires 150-Unit Multi-Family Community in Puyallup, WA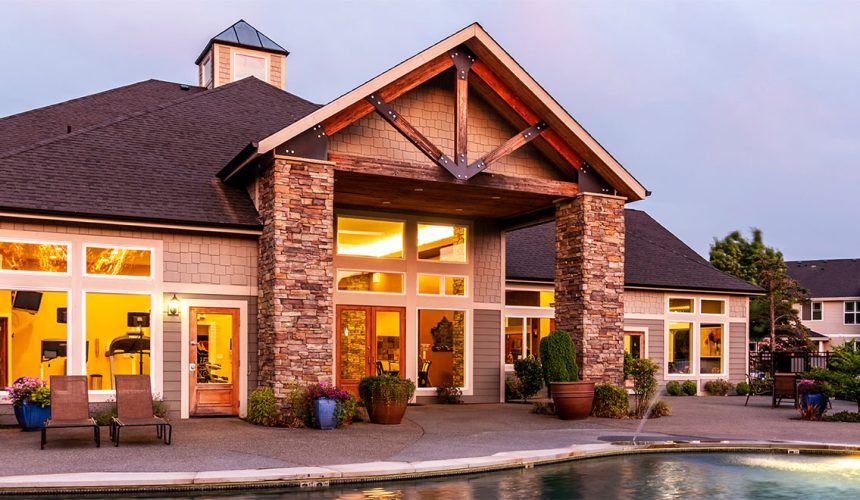 Equus Capital Partners, Ltd. ("Equus"), one of the nation's leading real estate investment managers, announced today that an affiliate completed the acquisition of Sierra Sun Apartments, a 150-unit, 93% occupied, rental townhome community located in Puyallup, WA, part of the Seattle metropolitan area.
Sierra Sun is a 19-year-old townhome community comprised of a mix of one-, two-, and three-bedroom homes. The average unit size is 1,132 square feet and each unit has an attached two car garage which is accessible from within the unit. The low-density site is comprised of 20, two-story apartment buildings and a one-story 8,500 square-foot clubhouse and amenity center.
"We are excited to return to the Seattle-Tacoma apartment market with the acquisition of this distinctive gated community in the desirable South Hill section of Puyallup, WA. This property presents the unique combination of townhome style units situated in a park-like setting surrounded by Washington State pines and proximate to retail, schools, and employment centers. The business plan includes undertaking a $2 million rebranding program that includes interior and exterior upgrades along with enhancement of the common area amenities package," commented Rob Butchenhart, Senior Vice President of Equus who oversaw the transaction along with Ethan Samuel, Analyst at Equus.
Madison Apartment Group L.P., the multi-family operating arm of Equus, will oversee the upgrades in addition to managing the community.
The investment is being made on behalf of a newly established programmatic joint venture between an affiliate of Equus and a U.S. based public pension plan. "The Sierra Sun investment enables the joint venture to acquire a differentiated multi-family property in a desirable and growing metropolitan area.  The joint venture is targeting additional acquisitions of industrial and multi-family properties located in high growth regions proximate to social and business infrastructure that are poised to perform over a longer hold duration across the U.S.," commented Kyle Turner, Partner, and Director of Investments of Equus. "The Venture is complementary to our closed-end comingled fund business with its own distinct and targeted investment criteria."
For additional information on the company, please contact:
Joseph G. Nahas, Jr., Senior Vice President
(215) 575-2363 or www.equuspartners.com
For additional information on the property, please contact:
Rob Butchenhart, Senior Vice President
(310) 725-8432 or rbutchenhart@equuspartners.com