July 12, 2023
Equus Capital Partners, Ltd. Announces the Sale of 300, 468 SF Warehouse Building in Kings Mountain, North Carolina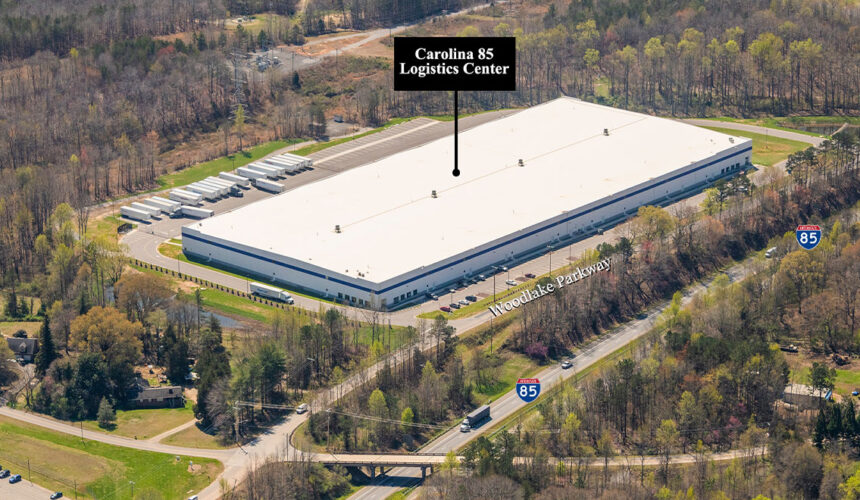 Equus Capital Partners, Ltd. ("Equus"), one of the nation's leading developers and private real estate investment managers, announced the sale by one of its affiliates of Carolina 85 Logistics Center, a speculatively built 300,468 square-foot warehouse/distribution facility located at 330 Woodlake Parkway in Kings Mountain, North Carolina. The property was sold to an affiliate of Stoltz Real Estate Partners for $32.9 million and was 100% leased to two tenants – Ferguson Plumbing, the country's largest distributor of plumbing products and Utz Quality Foods, a large Pennsylvania-based snack food company, at the time of sale.
Frank Fallon, Jose LoBon Trey Barry and Mike Hines of CBRE National Partners represented Equus in the sale transaction while Matt Treble, Fermin Montes de Oca, and Patrick McGrath of Cushman and Wakefield represented Equus in leasing of the building.
Carolina 85 Logistics Center is located 25 miles east of Charlotte Douglas International Airport and enjoys visibility to Interstate 85 and has interchange accessibility just one mile away. Interstate 85 links many of the fast-growing southeast metro areas including Greenville, Atlanta, and Greensboro.
The warehouse/distribution facility which sits on 23.7 acres at 330 Woodlake Parkway in Kings Mountain was completed in May 2022, features 32' clear height, 40 dock doors and 55 trailer parking spaces, and possesses many energy efficient features including a heat load reducing TPO white membrane roof, and LED high-bay lighting.
For additional information on the company, please contact:
Joseph G. Nahas, Jr., Senior Vice President
(215) 575-2363 or www.equuspartners.com
For additional information on the property, please contact:
Daniel M. DiLella, Jr., Principal and Senior Vice President
(215) 575- 2352 or dmdilella@equuspartners.com